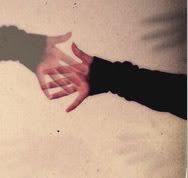 Credit accept from bank/some financial company to someone is based on faith.If we related it with companies, credit means a activity that can give economic value at that time, to people or company based on faith, and with same economic value will return equal to the agreement between kreditur (bank) and debitur(user).

So, credit related with faith and time too. If someone cannot pay back the loans at the end limited time. Without any explain, this credit we named Bad credit. Based on my experience, bank will not judge that user as bad credit and close the loans, Bank will check it if there are some reason for that situation. If that user really bad credit category. That user can credit repair.

There are many way go to rome isn't. And sure there bad credit Repair in internet, So you don't worry you cannot work, and of course the user must have good attitude for this. If not..you will paid what you are have done. Credit repair sercives usefull for you if you are decline to get some loans.May be it will not only repair credit and maybe it will repair your future, your attitude too.