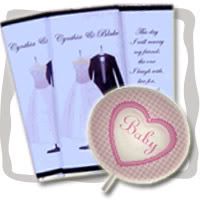 To all of you which wish to celebrate birthday, and also all of you which wish immediately married, ascertained all of you require a souvenir. So I have good info. Compatible make which wish to look for idea of or you can direct also buy it online.

In Candybar wrappers,you can find a lot of souvenir type which in form of peppermint or candy. See..It's yummy in indonesia rather seldom souvenir do marry in the form of candy, but do not close possibility of and more than anything else if the candidate is devotee of peppermint.

In this site you can find personalized candy bars, edible wedding favors, personalized kids candy bars, and many else.